About Pete
Inland Empire families deserve a leader who will work across the aisle to deliver the results they deserve. As a fourth generation San Bernardino County resident, I understand the struggles of families throughout our community. As your current Representative in Congress, I'm working to fix these problems to improve the lives of families like yours and mine.
I am running for re-election because I know how to bring Democrats and Republicans together to confront issues facing our community. I've worked with members of both parties on legislation to expand protections and job opportunities for veterans, cut taxes and red tape for small businesses, make health care more affordable and fix our broken immigration system.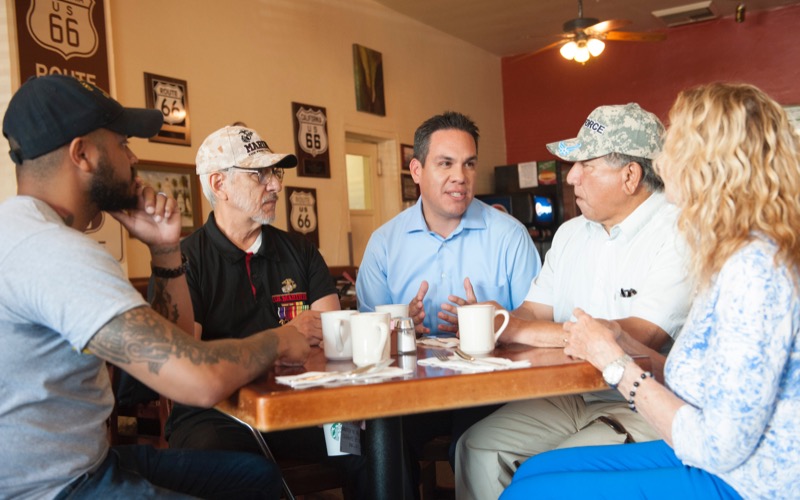 I believe that we can accomplish more by working together. As your Representative, I'll continue to make sure that we honor the promises we've made to our seniors by protecting Medicare and Social Security, work to make college more affordable by lowering the student loan burden and make our country and communities safer by ensuring law enforcement have the resources they need.
And I've been standing up to President Trump's agenda to take health care away from millions of Americans, cut taxes for wealthy corporations on the backs of the middle class and build a wall on our southern border while separating children from their parents.
I am asking for your vote so we can continue expanding opportunities for Inland Empire families while standing up to President Trump's dangerous policies and divisive rhetoric that threatens our security and well-being. Thank you for your support.
---